Skip to Content
Commercial Overhead Doors
Commercial Overhead Garage Door Repair in the Bay Area
When it comes to commercial overhead garage door repair in the Bay Area of California, you can trust Nor-Cal Overhead, Inc. to provide you with the highest quality service at competitive prices. We offer repairs and replacements for virtually any brand of overhead garage door. Our technicians carry most parts in their trucks, so you can count on our commercial overhead door repairs to be fast and efficient. From motor repairs and replacements to panel replacements and door tracking adjustments, we're here for you with 24-hour emergency same-day service. We'll help you and your business get back on track as soon as possible with our reliable commercial overhead door service!
Commercial Overhead Garage Door Sales and Installation
If your commercial garage doors have seen better days, you can't go wrong with Nor-Cal Overhead, Inc. when you need commercial overhead door installation in the Bay Area. Our factory-trained technicians are capable of installing any steel or aluminum commercial garage door, including all of the following to meet or exceed your expectations: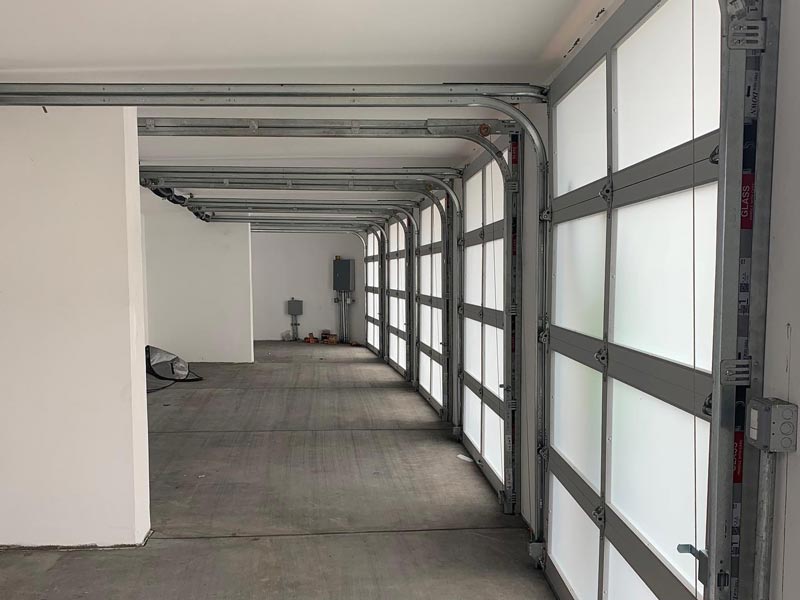 Commercial Overhead Doors
From bumps and dents to spills, commercial overhead doors are built to withstand the hazards of a commercial or industrial environment. Whether it's your warehouse hosting your inventory and heavy machinery or elsewhere on your premises, overhead doors uniquely offer you accessibility and security. They're large enough to make loading and unloading your equipment a breeze, yet sturdy enough to seal everything up tightly. Another added benefit of investing in commercial overhead doors is the ease of their upkeep and care – they should last you years or even decades with little to no maintenance!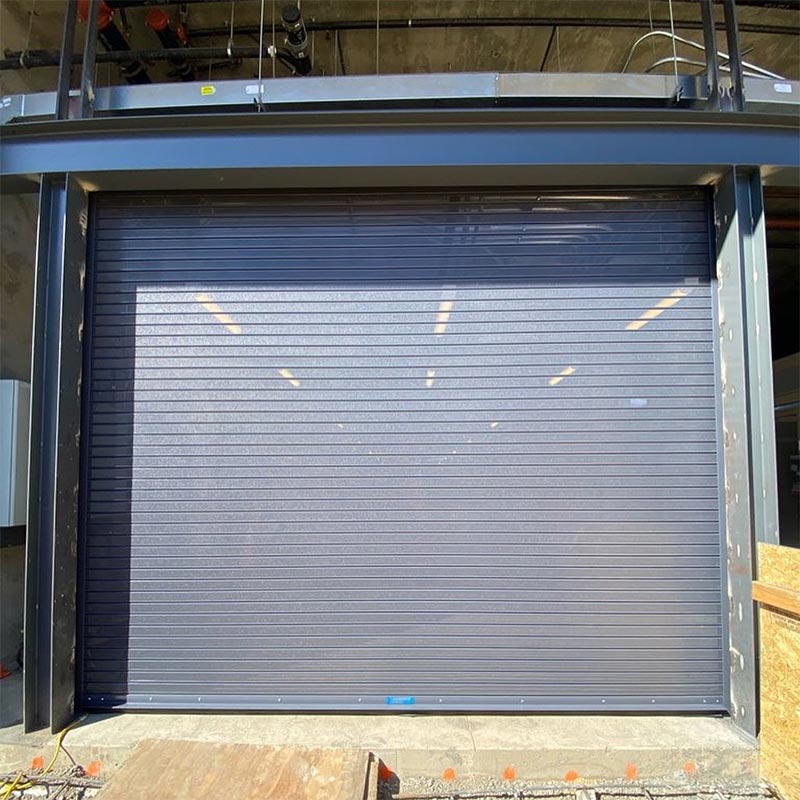 Commercial Roll-Up Doors
Commercial roll-up doors offer many benefits, ranging from enhanced security to superior insulation to make climate-controlled warehouses and other commercial spaces possible. Because they're sealed at the edges, overhead roll-up doors are also an ideal solution for noise reduction. As their name implies, roll-up doors operate upward, which means they also take up less floor space. Protect your premises and preserve your peace of mind with the installation of commercial roll-up doors from Nor-Cal today!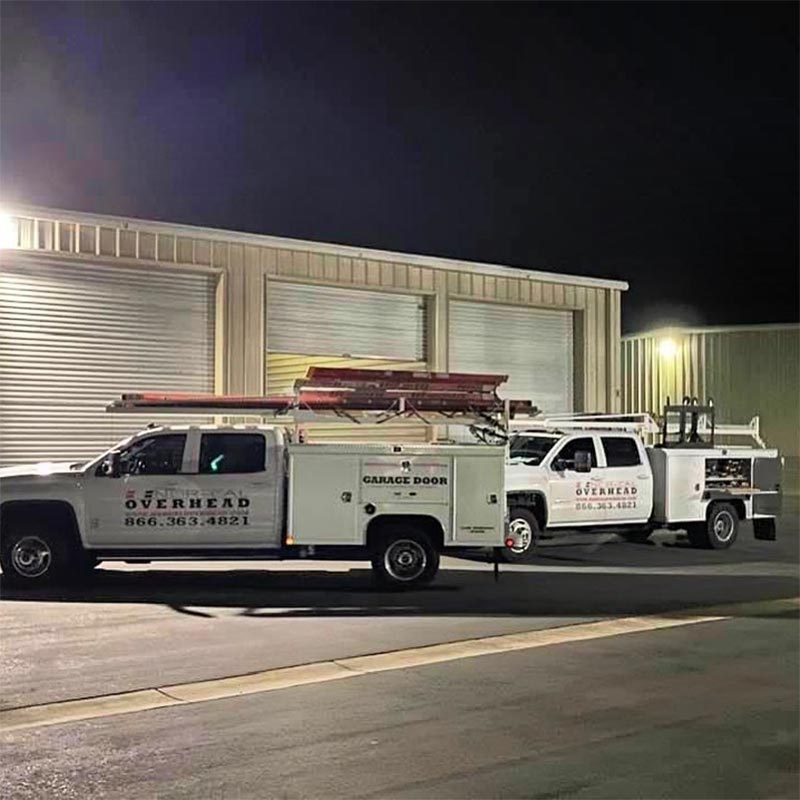 Commercial Sectional Doors
Sectional doors also offer advantages in security and energy-efficiency, although they do feature as many as 40 moving parts per section that can be damaged by debris and impacts. The good news is sectional door repairs are typically simple for the experts at Nor-Cal Overhead, Inc. to complete. Because rolling sectional doors mount to walls instead of ceilings, there's less risk of a sectional door falling and injuring close-by employees. Sectional doors are designed to take up less space with custom possibilities available depending on your commercial facility's specifications.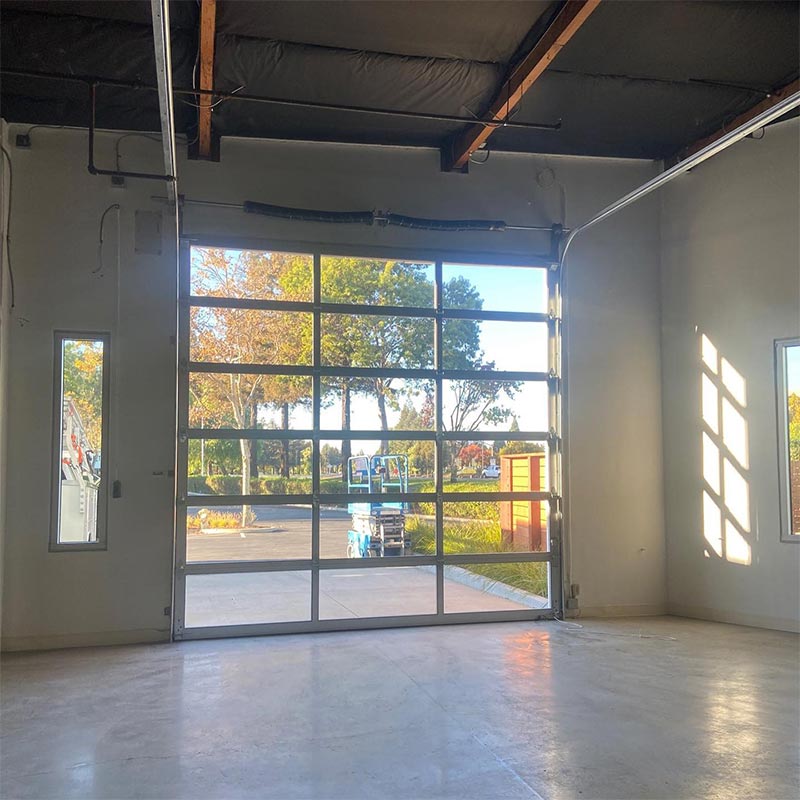 Fire-Rated Commercial Doors
Fire-rated commercial doors protect your facility from the devastating effects of fire damages. Fire doors offer a higher level of protection than just the outer firewall included in the structure of many commercial buildings built to be compliant with building codes. Many fire doors are on rollers to make them easy to open and close. Fire ratings are used to describe how long you can expect the doors to withstand fire, which can range anywhere from 20 minutes to three hours.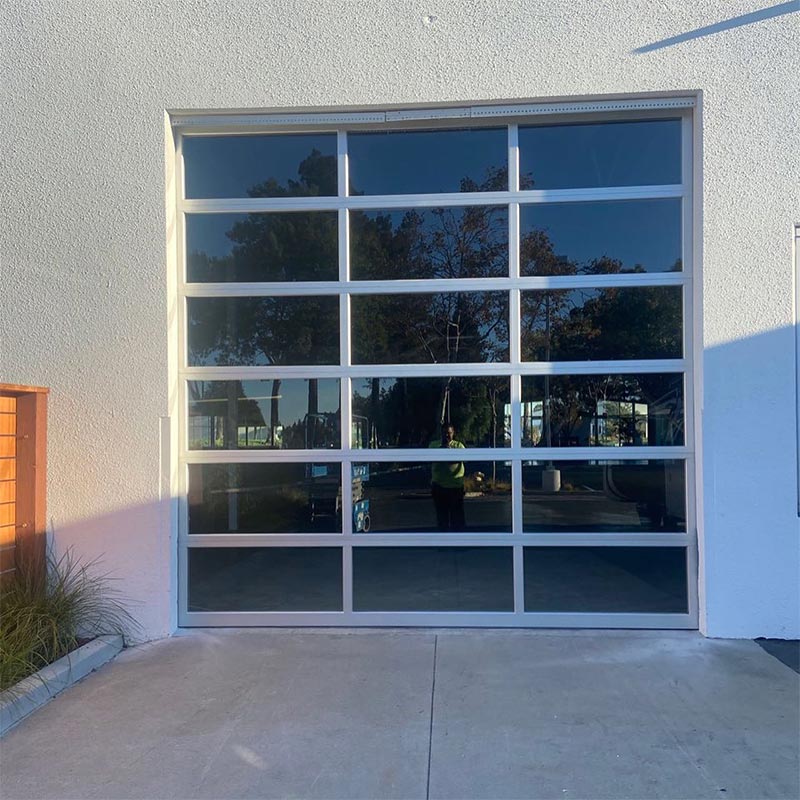 Commercial Service Doors
Service doors are used in a variety of commercial, industrial, institutional, and retail applications. Similar to overhead and roll-up doors, service doors provide protection from intruders and the elements. Most commercial service doors tend to be rolling and are constructed of steel, aluminum, or stainless steel.
Would you like more information about how your commercial garage doors could become more energy-efficient or less susceptible to dents or rust? Nor-Cal Overhead, Inc. would be happy to explain all of your available commercial garage door options. To expedite bidding on commercial projects, please email all project plans to bill@norcaloverhead.com.
Steel & Aluminum Commercial Garage Door Brands We Install
You may be wondering what type of commercial garage doors are recommended by Nor-Cal Overhead, Inc. The most popular type is steel because it's highly durable and customizable, followed closely by aluminum because it's a bit more budget-friendly. If you're looking to install a new steel or aluminum commercial garage door on your Bay Area space at a competitive price, call Nor-Cal. We carry a wide selection of performance-leading commercial garage door brands, including all of the following:
Blue Giant®
Cookson
Cornell
Criterion
Janus International Group
Lawrence Doors
Porvene Doors®
QMI®
Raynor®
R&S Overhead Door Company
Commercial Garage Door Opener Brands We Carry at Nor-Cal
To make your commercial garage door installation even more secure and efficient, we recommend investing in gateless automation or a keyless entry system. Nor-Cal Overhead, Inc. carries the following brands to give you some of the best industry choices available:
DKS®/DoorKing®
Elite Gates®
LiftMaster®
Viking Access Systems
Commercial Door & Commercial Opener Brands













Contact Nor-Cal Overhead, Inc. for a Free Estimate in Bay Area
Contact Nor-Cal Overhead, Inc. today to request a free estimate for commercial overhead door installation or repair near the South Bay, East Bay, or San Francisco Peninsula area of California. From spring replacements to off-track doors, commercial garage door malfunctions often occur after-hours, and your business can't afford to be without this form of essential security for very long. Whether your business is located in San Jose, Santa Clara, Los Altos, Oakland, or Brentwood, we offer our 24/7 emergency services to our commercial customers, as well as our residential ones.
Bay Area Garage Door Repair Company