Skip to Content
About Nor-Cal Overhead, Inc
Your garage door is not only the face of your home or business, but it also serves a very important, practical purpose. When it needs service, choose a garage door company you can trust. Nor-Cal Overhead, Inc. is the largest garage door repair and custom garage door installation company in Northern California. We are a family-owned and operated company that has always been committed to providing the highest quality customer service in the business. This is because we only deliver results that live up to our own standards. You can trust that when you choose us for the job, it will be done quickly, efficiently, and with your satisfaction in mind.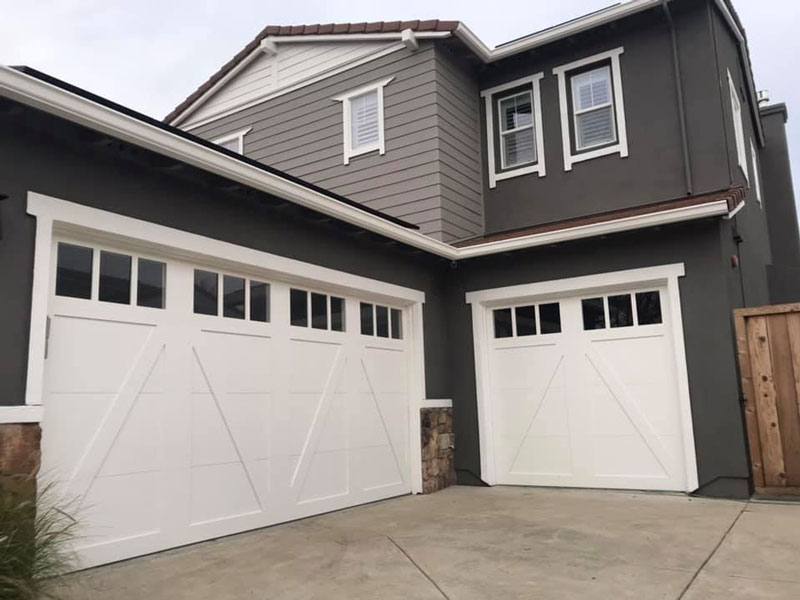 Award-Winning Residential and Commercial Services
We operate out of Brentwood but service the entire Bay Area for all your garage door needs. Since 2003, we have been providing high-quality services to our customers satisfying all their residential and commercial garage door needs. We strive to be the best in the business and have been voted #1 in garage door repair, sales, and installation. In addition, we were also voted Best of Brentwood for three years running (2011, 2012, 2013). As part of our commitment to providing quality customer service, we are always available, 24/7, for your garage door emergency service needs.
Garage Door Repairs in the Bay Area
We offer a full array of services to both residential and commercial customers including:
Sales
Installation
Repairs
Our team offers cost-effective preventative maintenance contracts so you can make sure you are getting the most from your garage door. On our new installations, we also offer a 10-year warranty so that you can have peace of mind knowing that your investment is protected.
If you would like more information, contact us today in South Bay at 510-581-2000, the SF Peninsula at 650-330-0047, or in East Bay at 866-363-4821.
Bay Area Garage Door Repair Company